Beautiful New Park Opens in Lakeshore
Kids are having a blast at the Municipality of Lakeshore's beautiful new park and splash pad. 
Lakeshore's in River Ridge Park was funded partially by the Canada Community-Building Fund. The Municipality invested $1.1 million from the Fund into the development of the $2.4 million park as part of its parks master plan.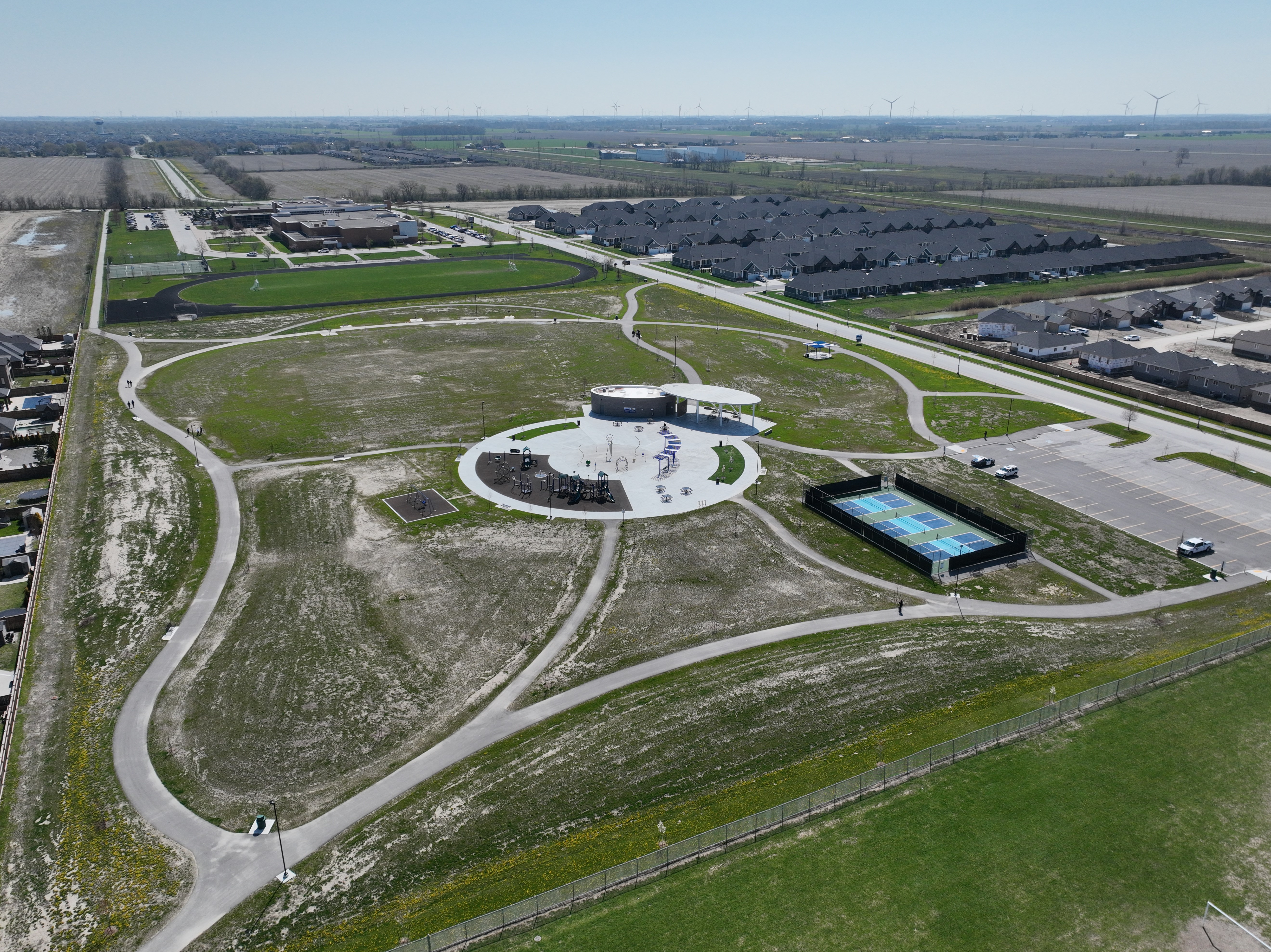 The new community space is a hub for local residents and visitors to Lakeshore. The entire municipality is home to around 36,000 people and is located near major city centres like Windsor. The community where River Ridge Park is located is one of the fastest growing areas in Lakeshore and in Southwestern Ontario, with two local schools and an early years centre. 
Improvements to River Ridge Park included trails, shade structures, a year-round washroom/change room area, pickleball courts, a splash pad, landscaping and a larger parking lot.
The park offers accessible amenities for everyone, including exercise equipment for adults and seniors. The trail network links to a community multi-use trail, providing pedestrian-friendly access and connectivity with the regional trail system that leads to Lakeshore's other parks. 
Since opening in July of 2022, the park has been a popular gathering place for community members of all ages enjoying the outdoors and cooling off at the splash pad. 
---