Upgrades to Municipal Airport in Hornepayne a Community Effort
Recent investments at the Township of Hornepayne's municipal airport have improved safety for frequent flyers and ensured this community asset remains operational for years to come. 
The community of Hornepayne is known for its location as the "geographical centre" of Ontario. It sits midway between Toronto and Winnipeg, making it a central transportation hub. Although it's a small community of only 1,000 people, Hornepayne's airport serves as an important economic driver in the region, and is a key location for two major industries. 
Each year, the airport welcomes more than 100 flights. In addition to pilots operating personal aircraft, the airport is also used by VIA Rail and Canadian National Railway to fly employees in and out of the region. Air ambulance service provider Ornge also transports patients by air from the Hornepayne airport to healthcare facilities.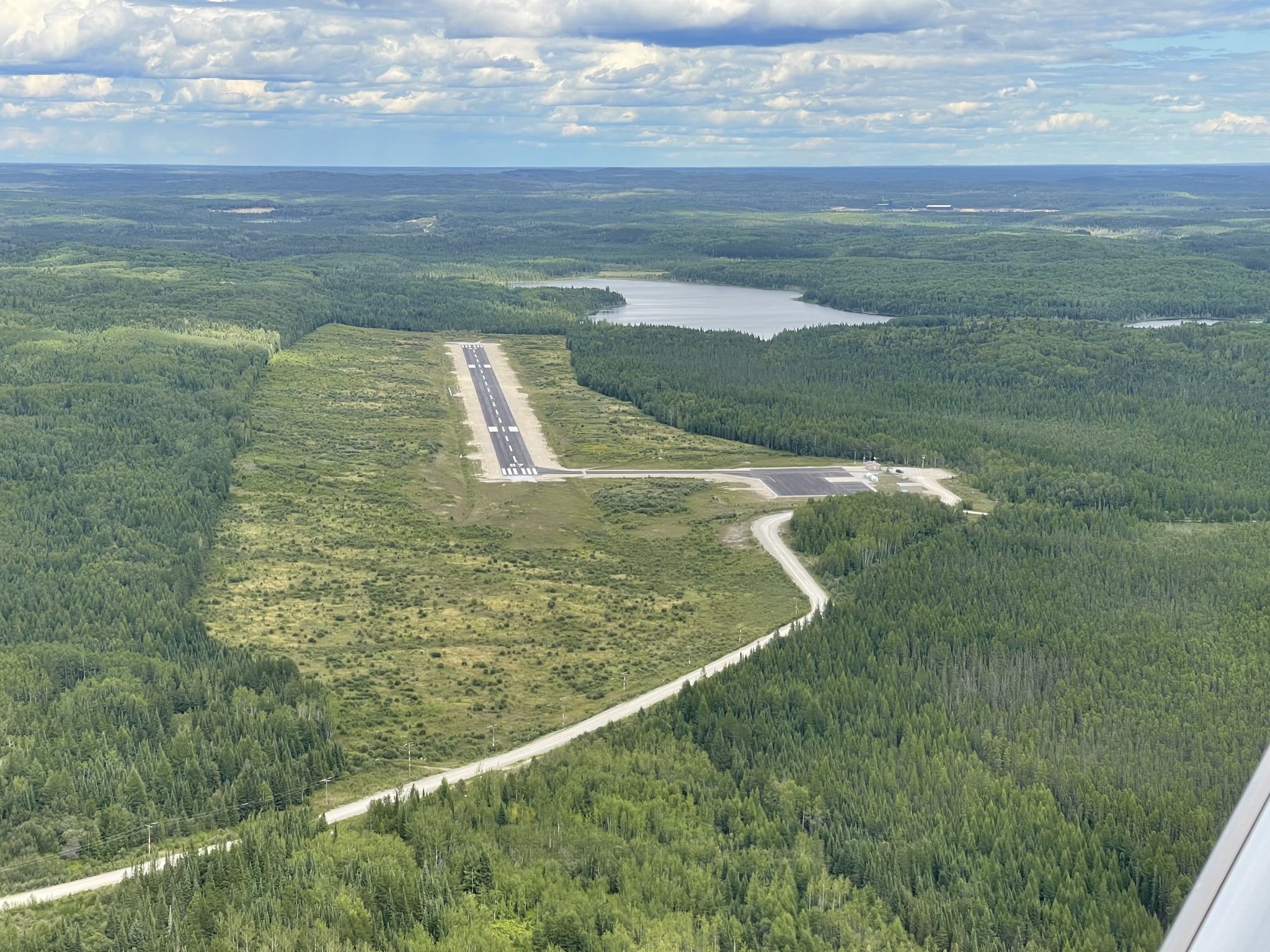 In 2018, Hornepayne's Mayor and Council surveyed the community to find out what projects residents felt should be priority. Although they had at first intended to invest in roads infrastructure, the survey revealed the airport was at the top of the list. 
In 2022, Hornepayne invested more than $400,000 from the Canada Community-Building Fund into upgrades. The scope of work completed includes resurfacing the runway, apron, and taxiway, replacing the runway lighting system with an LED light system, and the installation of a new fuel tank, which is arriving later this year.
The Township took a proactive approach to ensure the facility remains functional and safe. The project was recognized as a community effort, and a celebration was held in fall 2022 to re-open the airport.
---