Asset Management for Better Outcomes: Strengthening Council Decision-Making
Municipal staff and elected officials must work together to ensure that asset management is used in council decision-making and in balancing service delivery, risk management, and long-term financial sustainability. At the 2023 ROMA Conference, a panel made up of senior staff and elected officials from the Township of Bonnechere Valley, the Township of West Lincoln, and the City of North Bay, shared their experiences with asset management, including dealing with staffing and financial challenges while making incremental progress in implementing asset management. Over 200 municipal elected officials and staff representing northern and rural communities in Ontario attended the panel discussion.
Education is key. Municipal councils need:
1)      an understanding of staffing requirements to practice better asset management,
2)      the condition of infrastructure assets and the quality of existing services being provided,
3)      the associated replacement costs, and
4)      the gap in funding for those replacement costs, along with the potential consequences of possible service failures.
The panelists agreed that having a reliable asset management plan helps municipal councils assure residents that infrastructure investment priorities are set in an objective manner based on available data. Critical to the success is for councils to receive regular updates from staff regarding any changes to the assets owned or service levels provided by municipalities to integrate new information in the decision-making process.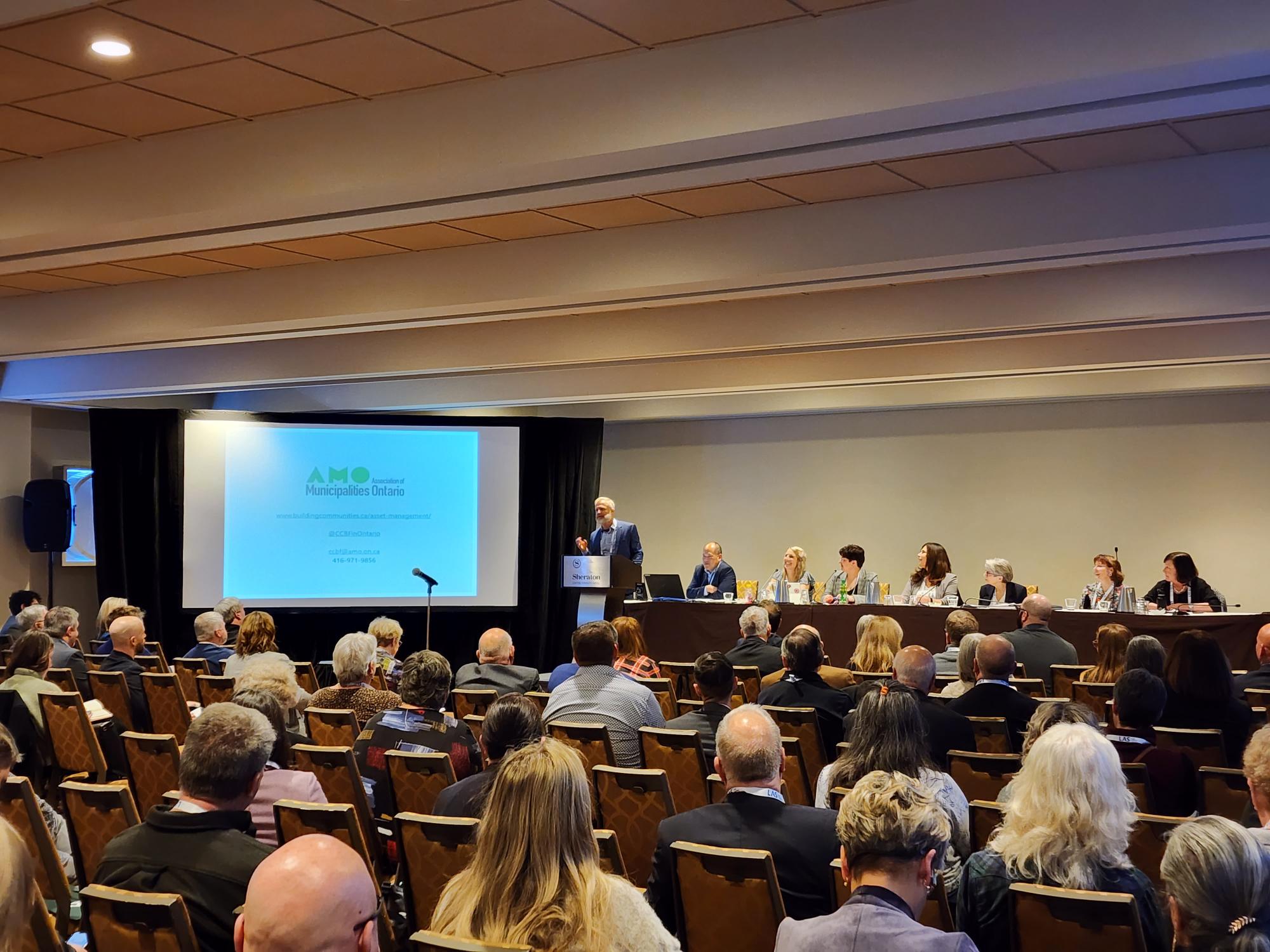 For more information on asset management resources for elected officials, opportunities for municipal staff to be part of local municipal cohorts for technical assistance, or to access tools and templates, visit www.buildingcommunities.ca/asset-management.
Contact ccbf@amo.on.ca for any inquiries, including future training opportunities.